OUR FAMILY
Operating our winery and creating wines that we're proud of, together.
A FAMILY-OWNED WINERY IN THE HEART OF NAPA VALLEY
MARITA'S VINEYARD is an extraordinary family owned vineyard, located at the heart of Napa Valley, California. Our wine is comprised of the best grapes grown in the Napa Valley. The delicate structure, bold fruitiness, and spicy elegance of our wine make it the pride of the Montes Family. This family has a long history of tradition, hard work, and love for this land.
Marita's Vineyard began with a dream of a father and his two sons to own a vineyard and produce great wine. In 2001, this dream materialized from the work of Bulmaro with his father's dedication, work ethics, expertise, and skills. Bulmaro embarked on his wine-making journey.
Today, Marita's Vineyard puts into fruition Manuel Sr.'s dream of creating a phenomenal wine: the product of the highest quality based on hard work, experience, lifelong learning, and passion for perfection. Every single vine is treated like family: grown with love, attention, and positive energy. This care shines through the wine.
CREATING UNIQUE WINES FOR DECADES
We're passing on the tradition of hard word, dedication, and passion for perfection. We pride in learning from each other and always improving our wines.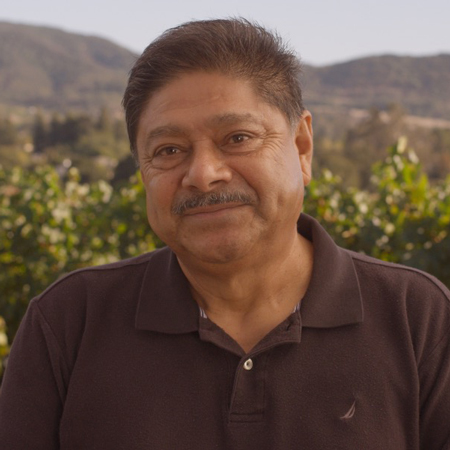 Bulmaro Montes
President
At the age of 16, Bulmaro Montes came to California from Oaxaca, Mexico to fulfill the American dream. With a high school education and speaking very little English Bulmaro started working as a laborer along with his father Manuel Montes Sr. and his brother Manuel Montes. After working seven days a week to accomplish his dream, Bulmaro's destiny changed and was recognized for his hard work and dedication. In 1973 Bulmaro was promoted to Vineyard Manager of Joseph Phelps Vineyards.
With continuous passion and dedication with the industry Bulmaro was later promoted to Vice President of Operations for Joseph Phelps Vineyards. His passion for the vineyards and his willingness to continue growing has made him one of the most respected Vineyard Managers in the Napa Valley. He was behind JPV's key wines, Insignia, Backus and Cabernet Sauvignon.
In June 2003 Bulmaro retired from Phelps but could not stay away from his obsession with his vines. Marita's Vineyard is now a new era in Bulmaro's life. With over 40 years of experience Bulmaro introduces Marita's Vineyard and SOMA wines in continuation of generations of creating superior wines. With the same dedication, knowledge and passion Bulmaro will continue to dominate the industry.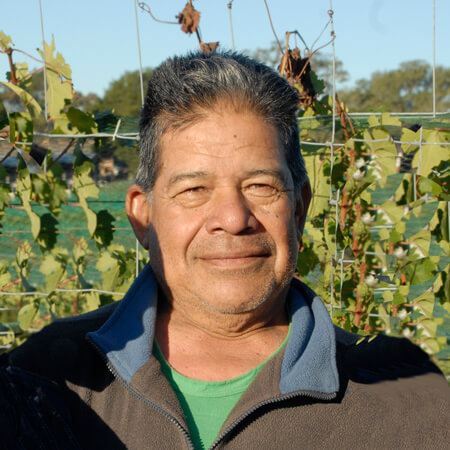 Manuel Montes
Vineyard Manager
Manuel Montes has a long history in the Napa Valley. He was born and raised in Oaxaca, Mexico and studied mechanical engineering at theUniversity of Mexico. In 1961 at the age of 21 he came to Napa, where his father and brother were living, and began working in the vineyards. For 20 years he worked closely with Elwood Mee, a local legend and grapegrower who had achieved a good deal of notoriety as a water witcher. Manuellearned the remarkable craft of water witching, or dowsing (ability to find well water and streams).
In 1982 Manuel joined Bulmaro and began working at Joseph Phelps Vineyard as a vineyard manager. He repeatedly dowsed for water for JPV with an astounding success rate and became an expert in the planting and pruning processes.
Manuel retired from JPV in 2003 and came to Marita's Vineyard where he lovingly attends to each vine. He currently resides in Napa with his wife, Maria, and children Manny, Erika, Owen, and Valeria.
Bulmaro speaks with great affection about his brother. "Manuel is my right hand. He was the person who got me involved in this business, who taught me the basics of viticulture. He makes my job much easier. I couldn't have come as far as I have without him."
Kurt Niznik
Winemaker
Born to Mexican-American and Slovakian-Slovenian parents, raised in the Berkshires of Massachusetts and educated at Yale University, Kurt Niznikmoved to California to pursue his winemaking dreams in 1997. He worked his first harvest at Acacia Winery in the Carneros region of Napa. After spending several years in the cellars of wineries in both Napa and Sonomacounties, Kurt enrolled in the Master's degree program in Viticulture and Enology at UC Davis, dividing his time between hitting the books and racking the barrels for two years before returning to Napa to continue his learning at Luna Vineyard. There he served as enologist, then assistant winemaker before leaving to be the winemaker for San Juan Vineyard in Washington.
Kurt returned to Napa Valley to help start up the newly constructed Caldwell Winery in 2005, working under the guidance of consultant winemaker Philippe Melka to craft the Caldwell wines and running a custom crush operation for several clients using the Caldwell cave space.
Kurt now works as a freelance/consultant winemaker for a select few clients in the Napa Valley. In his free time he flies his paraglider as often and as high as he can, watches birds (a lifelong passion) and cooks incredibly spicy Mexican and Indian food.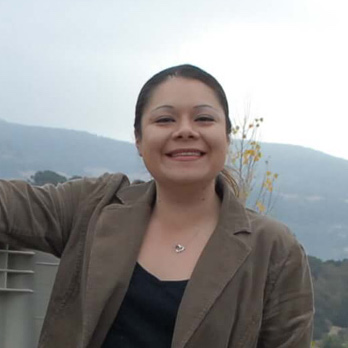 Sophia Montes
VP for Marita's
Sophia is currently VP for Marita's. She is Bulmaro's daughter and a valuable asset to the winery. Sophia recieved her BA in Marketing from Pacific Union College, a double MBA from Holy Names University, and is a VP in the financial industry. Sophia is married with 3 children and loves helping her family and winery grow together.
LEARN MORE ABOUT OUR VINEYARD
Not open to the public.  Contact Us.
Address
2055 North Ave
Napa, CA 94558